Bistro Uokin – ビストロ魚金 五反田
This is a brunch of Uokin, but the food style is different from original Uokin but to Bistro style. However the dish is not like authentic french cuisine, good to fusion the original Izakaya Japanaese style and French style.
Also the same as Uokin, as the cost is also not so high, easy to come and enjoy your dishes here.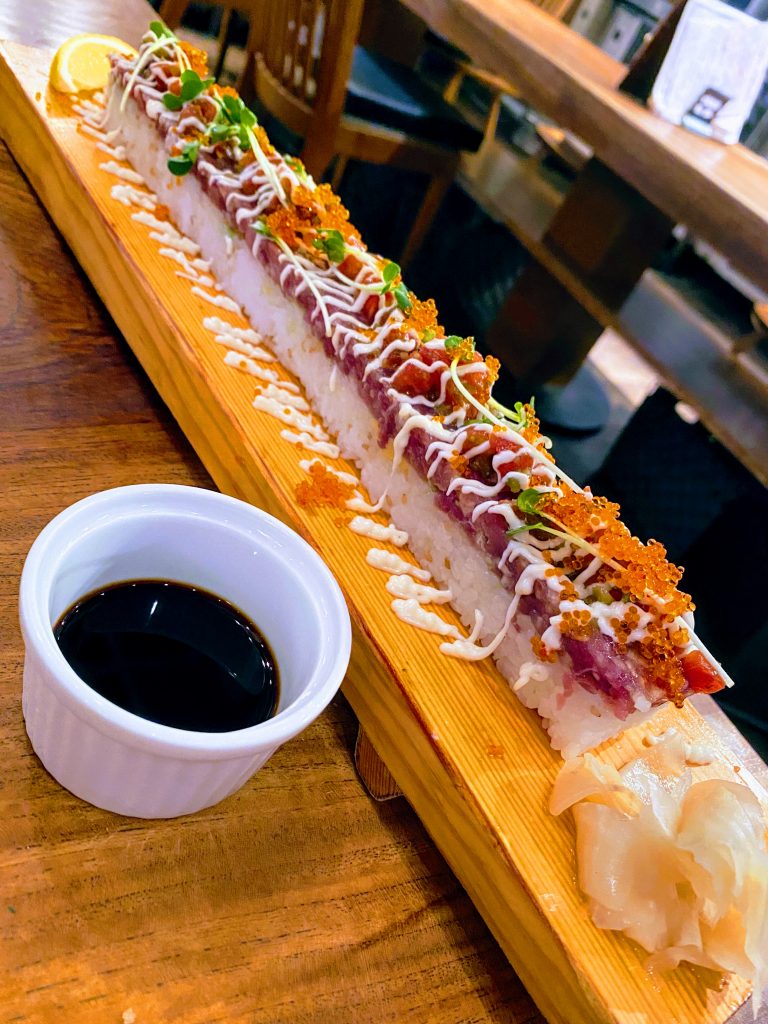 Must order
Carpaccio plate 980 yen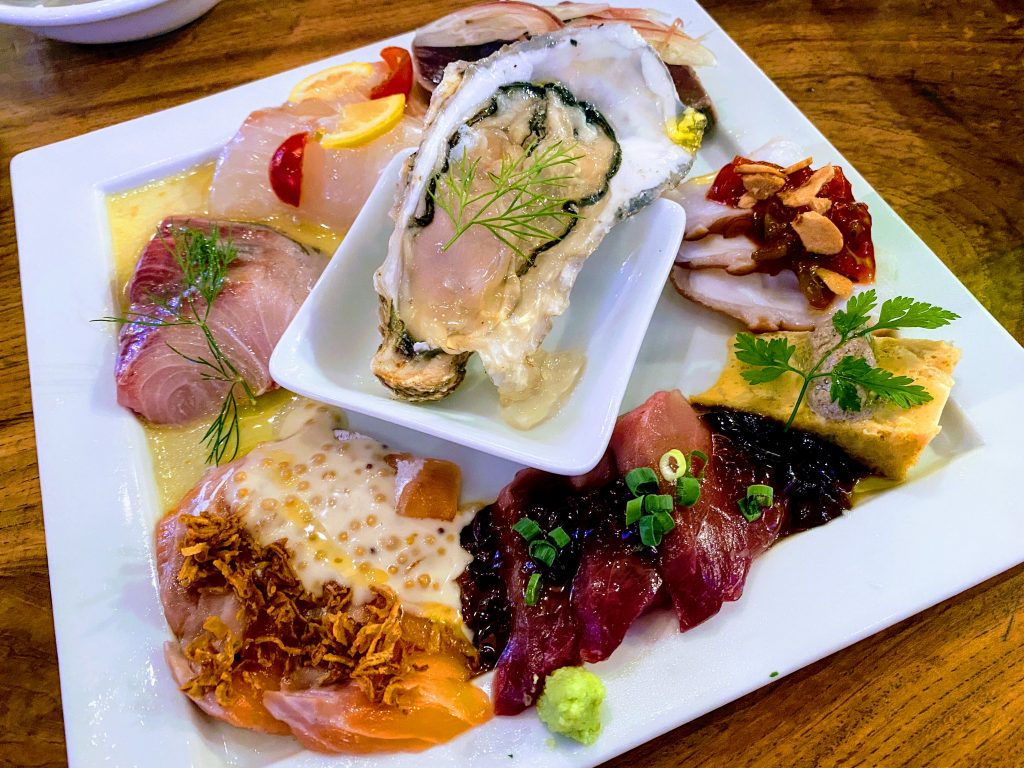 Signature* Not like typical one, a carpaccio plate here is very unique, a fish is with a salsa sauce, also the other hand a tuna is with soy sauce jelly, you can enjoy different taste of sea food with surprise.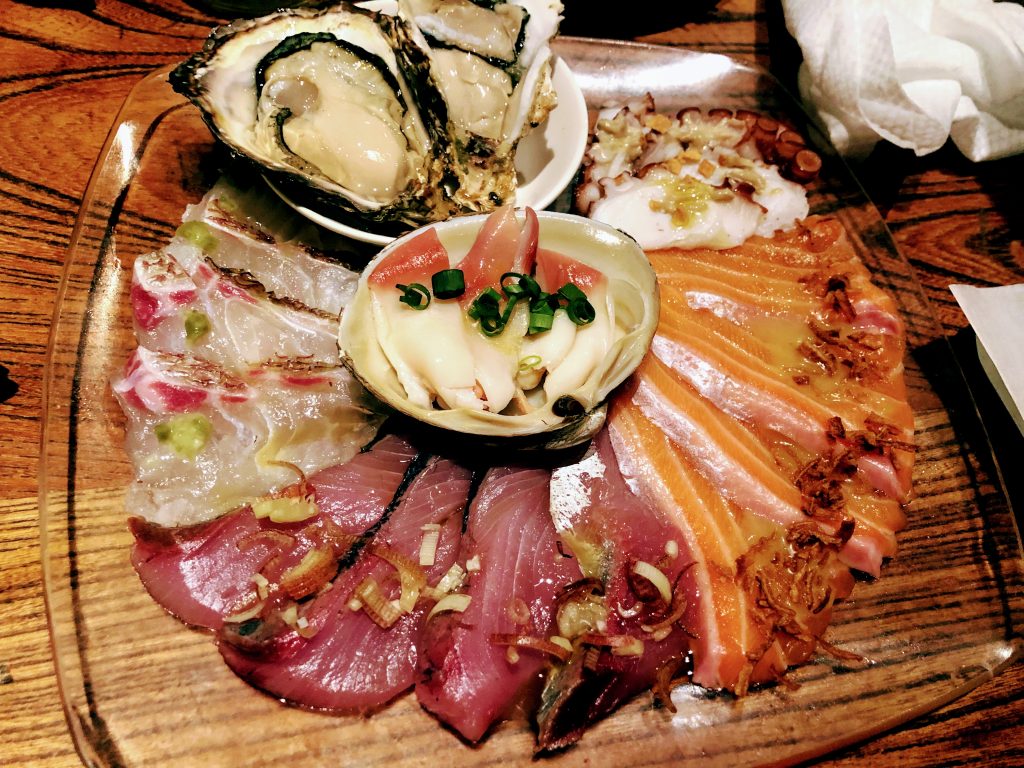 Bouillabaisse with seasonal sea food 1280 yen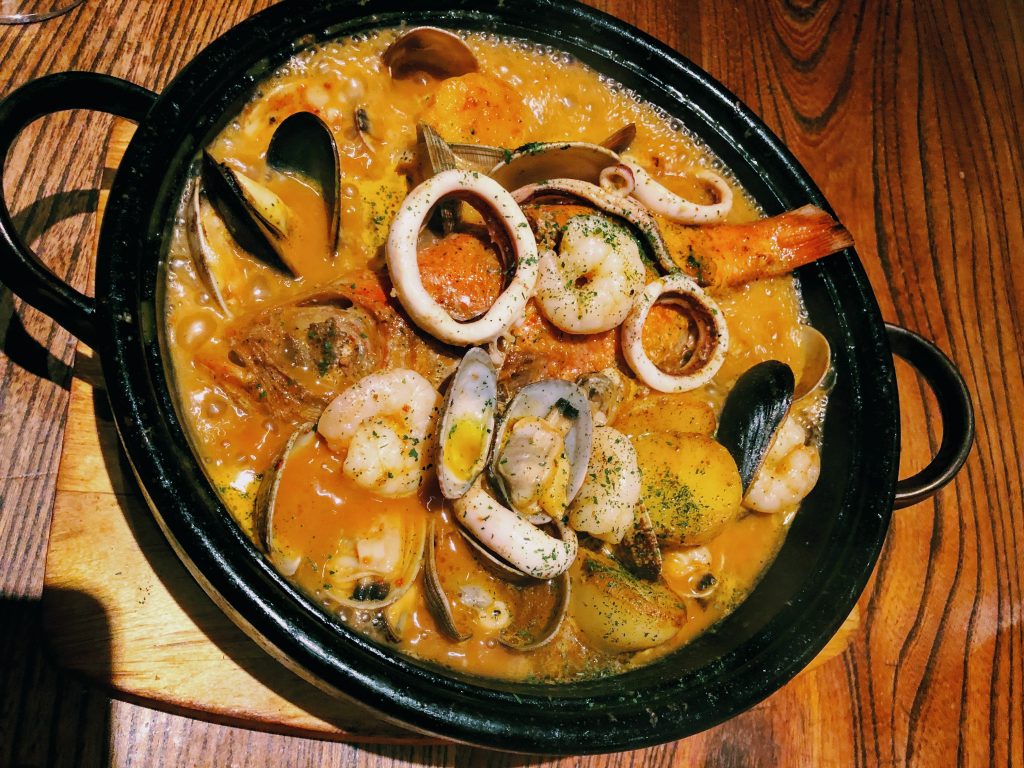 This bouillabaisse is made with seasonal sea food, so this could be different everyday, but the soup is very rich as many kind of seafood is used to.
After finished the soup, you can ask staff to make it as risotto, you might get full with only this dish, be careful. 🙂
Seasonal fritters 600 – 800 yen
fritters are also good quality here, with utilize seasonal sea food or vegetables, they are every time very crispy and lighter, not feeling heaviness of oil.
Also you can feel season with the fritters, yummy.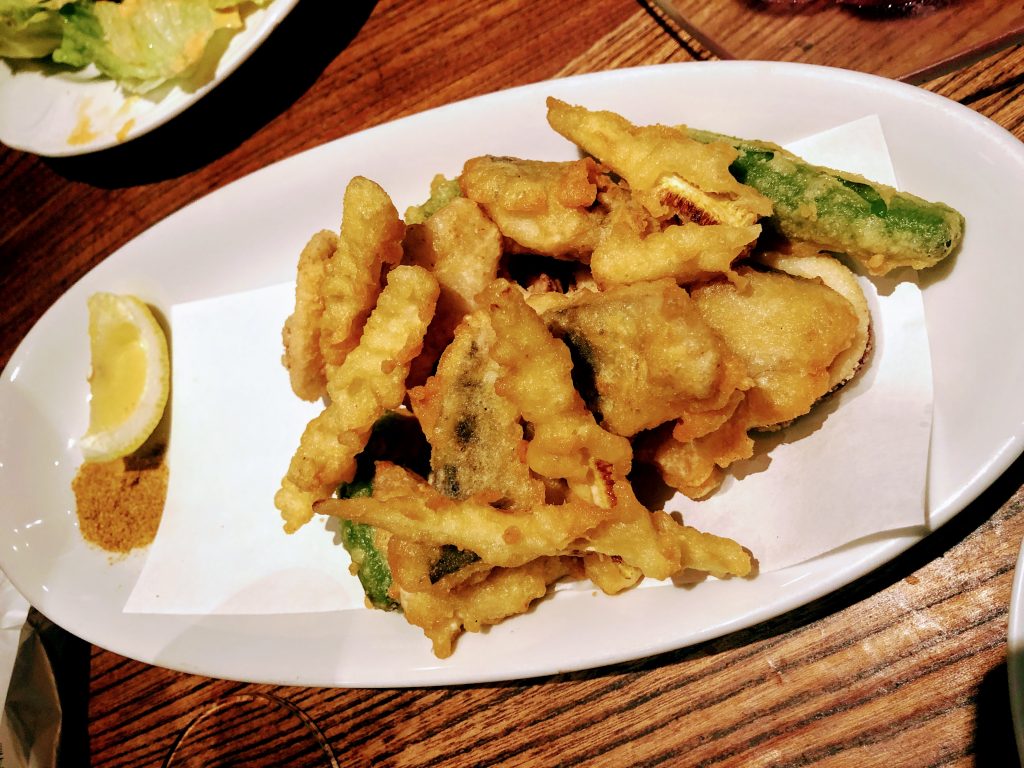 Restaurant detail
Food rating

A good place to make a dinner plan in your journey.
Budget

¥5,000~¥6,000
English
friendliness

There is no english menu here, foreigner sometimes come here.
Reservation
or queue

You can make reservation by calling, it is better to make reservation one week advance.
Payment by
Cash and credit card
Site and SNS
Web site
Any other detail
Information on Google Map